MMS Key Contacts
Bethany Minor
Program Coordinator, MMS
bminor@yorku.ca
Cell: 514-668-5214
*Only to be used during regular business hours, Mon-Fri, 8:30 AM- 4:30 PM*
Bethany is on site Monday through Friday, from 8:30am until 4:30pm
Kenneth Rogers
Director, MMS
krogers1@yorku.ca
Ingrid Veninger
Associate Director, MMS
ingridv@yorku.ca
Terry Wright
Manager, Facilities, Health & Safety, and Technical Services AMPD, York University
wright1@yorku.ca
Cell: 416-676-6677
About Cinespace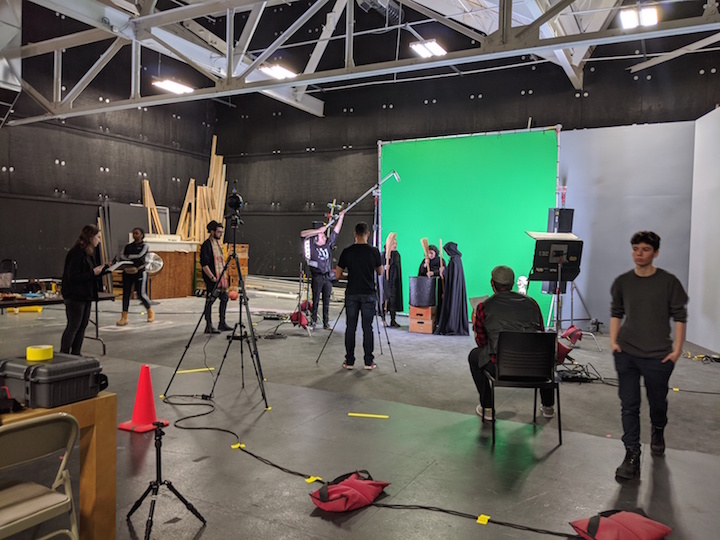 Cinespace Film Studios operates over 1 million square feet of studio, office and support space on over 40 acres of land. From "The Handmaid's Tale" to Best Picture Oscar winner "Chicago", and more recent projects such as "The Umbrella Academy" and "Titans", Cinespace's model of large, functional spaces and expert client service continues to make Toronto and Cinespace the premier destination for film and TV production in Canada.
York University's Motion Media Studio at Cinespace is available for faculty and students engaged in course work or for research at the School of Arts, Media, Performance and Design. Students may request an orientation by contacting MMS Coordinator Bethany Minor (bminor@yorku.ca).
For the following documents, please go to: yorkumotionmediastudio.ca/.
Cinespace Equipment List
MMS at Cinespace Information Package
MMS Booking Request Form